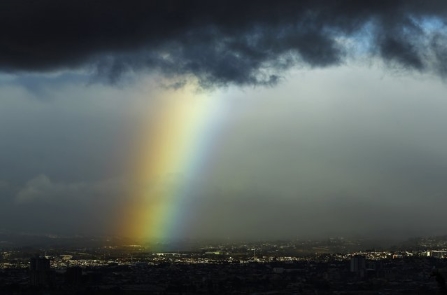 People are confused – they're not sure what the gospel is.
Of course the correct answer is 'the death, burial and resurrection of Jesus' (see I Corinthians 15:1–4). But how can something that happened over 2000 years ago, have any real effect here in the year 2018? I'm afraid that most of God's people can only repeat Sunday school answers:
'Jesus died on the cross for my sins.'
'He paid a debt he didn't owe.'
'His blood washed my sins away.'
Which are all true – but something's missing, something big and most Christians simply don't see it.
I think you'll have to admit that most of the attention goes to the 'cross side of the story,' which of course is wonderful in itself. The problem is it's incomplete — comparatively little attention is paid to the resurrection side of the story, except, that is, when Easter rolls around. Does that strike you as odd? We understand and love to talk about the cross, but not so much about the resurrection.
So then what does the resurrection mean?
Yes, the resurrection means that Jesus Christ is our living Savior. Without that we have nothing. But there's more. In short, the resurrection is about the re-creation, the remaking of Man. On the cross, Jesus, as the Representative Man, took the wrath and judgment of a holy God. But in the resurrection, Jesus rose again as the New Man – Adam 2.0.
But now Christ is risen from the dead, and has become the firstfruits of those who have fallen asleep. For since by man came death, by Man also came the resurrection of the dead. For as in Adam all die, even so in Christ all shall be made alive. But each one in his own order: Christ the firstfruits, afterward those who are Christ's at His coming. — I Corinthians 15:20–23
This is the gospel of Jesus. He rose as the triumphant Man who overcame sin and death and the grave, and who now plants his triumphant and heavenly realm right in the middle of our sinful earth.
We who yield our will to his, simply and courageously following him and doing the things he commanded, like speaking the truth, loving our enemies, healing, forgiving, blessing in his Name, we now join with others who believe in him. We're called to join his 'called-out' ones, the church. And it's the church – all of us together – that shows to the world what life is really all about. When we love one another we demonstrate the present, hope-filled reality of his kingdom.
This is the gospel and it's truly good news.