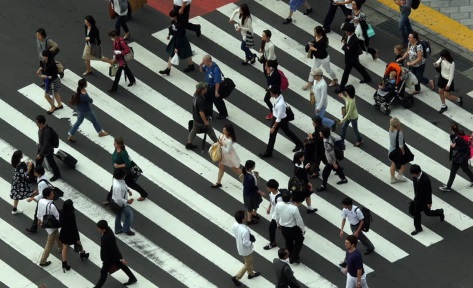 Lie: We must wait and pray until we are certain of God's direction; otherwise, we are presumptuous and will displease him.
Truth: We must act according to his revealed will while praying for specific direction.
'What is God's will for my life?' 'What college should I attend?' 'What career should I pursue?' 'Who should I marry and where should we live?' Certainly all important questions, but if they're asked in isolation, they really miss the mark. The irony is that so many well-meaning Christians are paralyzed by the fear of missing God's will but don't realize that, by doing so, they already have. But don't panic, the truth is better than you think – it usually is.
The problem is that so many believers only think about God's will, or pursue it, on the 'big questions.' But God's will isn't just about the big questions, it's about all the questions. We wrongly assume that we can handle the small stuff and only go to God when something is sufficiently big, such as marriage or school or a job. No, we need him for all of it.
I know what you're thinking – 'Does God really want me to pray about what cereal I should eat for breakfast?' No, that's not what I'm talking about; rather, let's look at God's will from two angles:
Orientation – Where do we start and therefore, in what direction do we face?
Integration – How does this source and direction become part of who we are?
First: orientation. What is your life oriented around? For most people, even Christians, their life is oriented around themselves. We Christians may hide it well, but it's nonetheless true. Our thoughts and our lives revolve around our bodies, our schedules, our homes, our cars, clothes, food, and on it goes. Our first thought is 'what should I do today?' – assuming that it's our life. But it's not. (See LIE: I'm in control of my life.) It's not that any one of those things is wrong to ask – we must think about them: getting dressed, eating, driving, etc – rather, it's about why we're doing them. The question is, is there a higher purpose and meaning to our daily life? And, should there be another being (God), that our lives could be oriented around?
Therefore do not worry, saying, 'What shall we eat?' or 'What shall we drink?' or 'What shall we wear?' For after all these things the Gentiles seek. For your heavenly Father knows that you need all these things. But seek first the kingdom of God and His righteousness, and all these things shall be added to you. — Matthew 6:31–33
No one particular lifestyle is appropriate for all Christians. Each one of us, depending on what our station is in life – whether a student, a mom, a dad, a retiree or a company man, living in London or Kolkata, India – will be different; we all face different necessities. Still the question comes back to this: Which do we want, God's will or our own?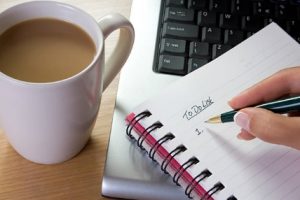 The thing is, God already made known his will and, truth be told, it's usually the opposite from our own. God's will reflects his own character; it's not something he expects of us, but doesn't follow himself. What is his will? His will is that we love sacrificially; that we tell the truth, even when it hurts; his will is that we serve and take the low place, not expecting anything in return; his will is that we forgive when we're hurt or disappointed, even if that person keeps on hurting us. I could go on, but you get the picture. This is his will. But it's more than moralizing. We follow his revealed will by learning to walk and talk with him by his Spirit, moment by moment.
In this way each of us has the opportunity to do his will as it bubbles up in a hundred small choices everyday. And it's these small choices – whether and how and with what attitude to love, whether to tell the truth, whether to forgive – that form the contours of our lives and ends up shaping our character. This is the biggest question: WILL we orient our lives around God's revealed will?
One way we do that is by learning and reminding ourselves of his will; that he is our source for all things. Some call this 'devotions' or 'quiet time,' but whatever you call it, it's a specific time of the day where you focus on God and his Word and intentionally get in touch with the source and direction of our lives.
Second: integration. Whereas orientation provides the direction for our life, integration provides the content, the meaning. And the more we orient our life to the Lord, the more his will becomes our will – the more it makes sense to us and therefore fills us with the true meaning of our life. Orientation and integration are reciprocal.
This reciprocal process plays out in a thousand ways. So an analogy may help. Let's say you grow up in the home of a concert pianist. Your earliest memories are of your mother playing and filling the house with beautiful and profound music. You've seen her play on the concert stage; she's loved and nurtured you and you love and admire her. Music is now a part of your life – you're oriented to it, you see the value of it and want to produce and share more of this transcendent and powerful experience yourself. But when you try to play, you can't produce any real music at all. So you commit to practice, first with elementary, and then with progressively more difficult pieces. At first, you're clumsy and make more errors than correct notes, but you persevere and now play with some of your mother's flair, skill and power. Now, you're not only oriented to music, you're filled with it yourself – it's part of you and you participate in it freely. It flows in you and out from you; it has become integrated into your life.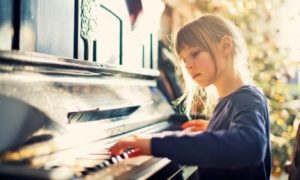 This analogy holds true for any skill: learning tennis, English or Swahili, watercolor painting, video gaming, any endeavor that requires serious and sustained attention and effort. But, without that attention and effort, no skill is ever integrated; it will never become part of us; it will never flow.
Now how does that relate to the question of God's will? If God's will is not just about the 'big questions,' but about doing his revealed will in the hundred small choices everyday, then slowly, over time, like practicing the piano, his will becomes part of us. We start thinking and acting differently until it just flows. Then, when those big decisions do confront us, we'll be ready. Life becomes an extended, even uninterrupted, conversation with God. We may not get to that point until our golden years, but if we persevere, we'll get there.
Ours is a reflective life, which we must guard. In other words, the internal life of the mind and heart is so critical. Our thoughts and feelings and corresponding movements are the 'machinery' that God uses to reveal his will to us. Developing and maintaining this extended, life conversation with him, will require us to discipline and cultivate his work in us, saying no to all of the other competing and contradicting voices that try to crowd into our mind. Jesus spoke these words to his disciples.
Most assuredly, I say to you, he who does not enter the sheepfold by the door, but climbs up some other way, the same is a thief and a robber. But he who enters by the door is the shepherd of the sheep. To him the doorkeeper opens, and the sheep hear his voice; and he calls his own sheep by name and leads them out. And when he brings out his own sheep, he goes before them; and the sheep follow him, for they know his voice. Yet they will by no means follow a stranger, but will flee from him, for they do not know the voice of strangers. Jesus used this illustration, but they did not understand the things which He spoke to them. — John 10:1–6