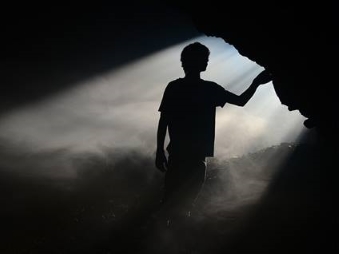 Lie:      God won't judge Christians.
Truth: All Christians will stand before the judgment seat of Christ.
Many Christians do not think that God will judge them. They cannot imagine why they, who have already received the grace and mercy of God, should need to be judged. They wrongly assume that the only divine judgment is a judgment on the unrighteous, which will end in condemnation. But that simply is not the case.
Here is Paul on the subject:
Therefore we make it our aim, whether present or absent, to be well pleasing to Him. For we must all appear before the judgment seat of Christ, that each one may receive the things done in the body, according to what he has done, whether good or bad. — 2 Corinthians 5:9–10
Christians will be judged, but our judgment is not a judgment that ends in condemnation. So if the judgment of Christians won't end (thankfully) with a verdict of condemnation, what then is this judgment and why must it be done?
What is this judgment of Christians?
1  In the judgment we receive the true, authoritative and final evaluation and determination of what we have done in this life, that is, what actually was good and what was bad.
In this life, up until death, we must use our best judgment and discernment to decide what is best to do and not do. Once we reach the age of accountability, it is our responsibility, and no one else's, to decide, within limits (see I'm in control of my life), what we should do in life. Should we watch that movie or spoon that second helping or type that online comment, or not? We make apparently trivial decisions like these and a thousand others, small and large, almost every moment. Here Jesus defines the extent of God's judgment:
But I say to you that for every idle word men may speak, they will give account of it in the day of judgment. For by your words you will be justified, and by your words you will be condemned. — Matthew 12:36–37
'Every idle word' means that even the 'throw-away' comments, the unthinking words and actions all are within the scope of God's final review. Obviously this is all quite sobering, but it must all be accounted for because all our words and deeds accumulate and contribute toward the development of our character and how we influence others. Nothing escapes the scrutiny of God, nothing is exempt.
The thoroughness and integrity of the judgment reveals that every moment of life is sacred and carries an eternal weight. But obviously it would be very difficult, if not impossible, to practically scrutinize every word and deed before we say or do it. Our only hope is to develop the kind of character that will 'automatically' produce the words and deeds that will ultimately survive the judgment fires.
So because God gives us the opportunity to choose between the good and the evil we must bear the responsibility of our choices, must see their full consequences, and all the ripples of our choices across the generations. Only God can see the full extent of both the suffering and flourishing that our choices have produced. Only God can parse all the ways that our lives have magnified either God or man.
Christians are not exempt from this scrutiny. A good father forgives and restores his son, but he also must train his son by allowing him to pay for the consequences of his acts. A good father provides his son with an honest, timely and caring assessment of his actions and character development. But also, a good father is appropriately merciful and may reckon his son's humility and remorse – his internal suffering – to count for part or all of the consequences. So likewise, our Father in heaven will take everything into proper account on that day. We can trust him to be just and true and very compassionate.
2  Christ will judge our words and deeds based on their motivation.
A single act or word may be motivated by love or pretense or even a mix of both. One person may offer a cup of cold water sincerely because their heart is moved with compassion when they see a thirsty individual; another may offer the same thing, but not out of compassion, but because they want to impress their friend. The same act may look identical to those who look on, but God sees straight into the heart, the true motivation, which really makes all the difference. In the judgment, all of these words and deeds will be unfolded for what they really were.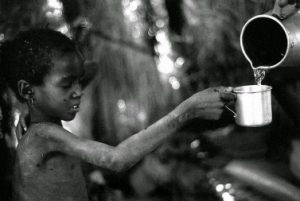 For every tree is known by its own fruit. For men do not gather figs from thorns, nor do they gather grapes from a bramble bush. A good man out of the good treasure of his heart brings forth good; and an evil man out of the evil treasure of his heart brings forth evil. For out of the abundance of the heart his mouth speaks. — Luke 6:44–45
Why must Christians be judged?
1  The conclusion of any important matter requires a full reflection and evaluation.
And as it is appointed for men to die once, but after this the judgment, so Christ was offered once to bear the sins of many. To those who eagerly wait for Him He will appear a second time, apart from sin, for salvation. — Hebrews 9:27–28
For example, at the end of a major business project, a good project leader will hold a 'lessons-learned session' to honestly see what worked and what didn't. And at the end of a life, we hold a funeral and reflect on the life that was lived; the dignity of human beings require it. Without an authoritative, definitive and final judgment, which only God can provide, life is not complete. Without it we would wonder what God thinks. So God will judge us because he knows we need to hear and be personally assured of his care for us as an individual. Even if hard things need to be said, we need to hear them. God loves us too much to let us dangle forever in uncertainty.
2  Any official judgment involves the evaluation of what was done (and not done).
Here are Paul's words to the believers in Corinth:
Now if anyone builds on this foundation with gold, silver, precious stones, wood, hay, straw, each one's work will become clear; for the Day will declare it, because it will be revealed by fire; and the fire will test each one's work, of what sort it is. If anyone's work which he has built on it endures, he will receive a reward. If anyone's work is burned, he will suffer loss; but he himself will be saved, yet so as through fire. — I Corinthians 3:12–15
Clearly God will assess our works, but it is the quality of our works that will be primary; the quantity or whether we did enough, will be secondary, dependent on the quality. It is the character of our works that determines whether they will survive the fire or be burned. In effect, he will ask, 'what did you do with the gifts and opportunities that I gave you?' Not: 'How much did you do?' or 'How many souls did you save?'
For example, opportunities may present themselves as thirsty souls, the homeless, refugees, sick children, broken marriages or sinks full of dirty dishes. But just because those opportunities present themselves, does not necessarily mean that we must do them; otherwise, we would never be allowed a moment of rest. So the opportunities must ultimately be filtered and sanctioned by God; we must hear and obey him. We must not do things simply because we think they ought to be done. We do them because we are motivated to do them from the new heart that God has given us. Some will see and be motivated to teach; others will see and be motivated to make a meal. The words and deeds that we are gifted to say and do are the opportunities that will bear God's scrutiny in the end.
3  A proper expectation of the judgment motivates us to live a life pleasing to God.
Here are John's words:
And now, little children, abide in Him, that when He appears, we may have confidence and not be ashamed before Him at His coming. — I John 2:28
The Apostle John, speaking to his little children as believers in Christ, clearly warns them to live in such a way ('abide in him') so as to avoid the real potential of feeling 'shame before him at his coming.' Make no mistake, the prospect of the judgment should have a profound sobering effect on us and should translate to how we live. However, don't translate this to mean that we should clean up our living in order to gain the approval of God. No, God accepts us only when we have confidence in Christ and his work. But the judgment should still motivate us to live cleanly and righteously because we know that our works, both good and bad, will be reviewed by the living God. We will still have to give an account to God for those things that we've done. Which brings us to the final point:
4  The judgment reveals our true character, who we have become because of Christ.
John continues his exhortation:
Behold what manner of love the Father has bestowed on us, that we should be called children of God! Therefore the world does not know us,  because it did not know Him. Beloved, now we are children of God; and it has not yet been revealed what we shall be, but we know that when He is revealed, we shall be like Him, for we shall see Him as He is. — I John 3:1–2
In the judgment, God will tell our story from beginning to end, from his point of view, which is the only perspective that will be true and complete. And by telling it himself he will, at the same time, further reveal himself because he will tell it with complete honesty and transparency and with great compassion and tenderness. He will leave no stone unturned and protect no sacred cows. He will reveal where we were responsible and where we were not. He'll also make clear where others were responsible – where we were lied to and who lied to us. Our life will be the most moving story ever told and he will demonstrate that each life is truly sacred. God will tell the hidden story, the story that only he could tell and will recount the untold story of his own movements and interventions and intercessions.
And though I speculate here, I can imagine that, as part of our story, he will usher in all the souls who have somehow helped us or have been helped by us. He will ask them to give testimony to who they are and what they've become because of Christ in you. The truth of who we have become will be the grand reveal of Christ, including what we specifically have overcome and the gold, silver and precious jewels produced by our lives.
C S Lewis:
At present we are on the outside of the world, the wrong side of the door. We discern the freshness and purity of morning, but they do not make us fresh and pure. We cannot mingle with the splendours we see. But all the leaves of the New Testament are rustling with the rumour that it will not always be so. Some day, God willing, we shall get in. When human souls have become as perfect in voluntary obedience as the inanimate creation is in its lifeless obedience, then they will put on its glory, or rather that greater glory of which Nature is only the first sketch.[1]
Our fear to believe in the judgment of Christians works to our own detriment. Unless we understand and trust that Jesus will honestly and compassionately 'tell our story,' we lack the anchor to live a properly sobered and full life.
See also the Introduction, Lies attacking our relationship to God.
[1] Lewis, C S, The Weight of Glory.