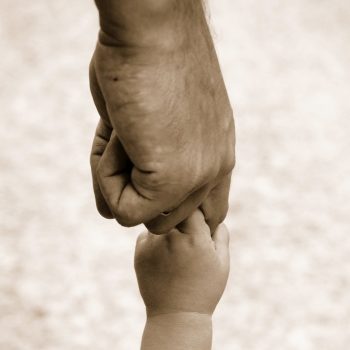 Lie:      Relying completely on God is impossible, naïve and impractical.
Truth: We are completely dependent on God whether we realize it or not.
A newborn baby nurses contentedly at her mother's breast; she grows and learns to roll over, to sit up, to crawl, to cruise and finally to walk on her own. Slowly, imperceptibly, this trend continues: she jabbers, says words, puts words together, then speaks whole sentences. Later she will make speeches, compose essays, even books. Mothers and fathers hope for healthy children and pray that one day their sons and daughters will stand on their own two feet, marry and have their own children and live independent and interdependent lives.
This is God's design. Families were designed by God to be the safe and nurturing nests where children grow into adults. This pattern is true in the natural world, but also in the spiritual; family is kingdom's microcosm and incubator. Our heavenly Father rejoices when we begin to mature and find our own voice – the voice that he gave us. He's the one who built the mechanism of growth into us.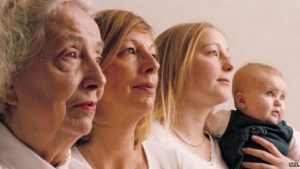 I say all this because relying completely on God may look different than you may think. It's fine for the infant to nurse helplessly at the breast, but not the 18-year-old young man. Physical maturity is desirable but so is spiritual maturity.
So what does it mean to rely completely upon God? Let's take Jesus as our example. He surely is a trustworthy model for what true independence looks like:
Then Jesus answered and said to them, 'Most assuredly, I say to you, the Son can do nothing of Himself, but what He sees the Father do; for whatever He does, the Son also does in like manner. For the Father loves the Son, and shows Him all things that He Himself does; and He will show Him greater works than these, that you may marvel.' — John 5:19–20
What does Jesus know that we don't? I thought Jesus would be more independent. What is he saying here? As the man who had emptied himself of his divine power, Jesus grew into manhood and learned the nearness and voice of his Father. He learned by imitating the Father – "what the Father does, the Son also does in like manner." He learned the lesson that, to truly live and serve, we must lose ourselves and at the same time, find ourselves cradled in God.
Listen to what Jesus said:
Then Jesus said to His disciples, "If anyone desires to come after Me, let him deny himself, and take up his cross, and follow Me. For whoever desires to save his life will lose it, but whoever loses his life for My sake will find it. For what profit is it to a man if he gains the whole world, and loses his own soul? Or what will a man give in exchange for his soul? — Matthew 16:24–26
As we walk through this world we can easily be overwhelmed by the never-ending river of needs: the injured, the sick and diseased, the depressed, the 'checked-out,' and on it goes, seemingly forever. Apparently, the only way to cope is to filter and remain aloof, to pretend not to see; otherwise, we would quickly lose our minds, or so it seems. So for many, life reduces to a management process, trying to balance the needs we choose to see and the amount of our own resources to handle those needs. But this amounts to living in the flesh, that is, living from a purely human point-of-view. Rather, God wants to do the impossible through us.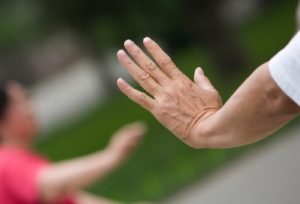 But if we don't manage our life, won't we 'burn out'? It's certainly possible. But just because we see a need does not automatically mean that we should try to meet it; it may not be our need to meet. Then again, we must not turn a blind eye simply because we don't have the resources. The truth is we do have access to all the resources in God.
The truth here is: the more we allow ourselves to become aware, the more we're forced to depend on God. This is because, in ourselves, we are unable to meet those needs, but at the same time, we find, little-by-little, the resources for those needs are in God, the Ultimate and Unlimited Resource.
 . . . that we should no longer be children, tossed to and fro and carried about with every wind of doctrine, by the trickery of men, in the cunning craftiness of deceitful plotting, but, speaking the truth in love, may grow up in all things into Him who is the head – Christ. — Ephesians 4:14–15
Most of us live far too safely, desperately trying to protect ourselves, imagining that we can protect ourselves, when actually the only safety we have, the only care we receive is ultimately from the hand of God.
So whether we realize it or not, we are completely dependent on God – your next breath, heartbeat, the rate of your metabolic secretion of insulin and so much more – it's all out of our control and under God's ultimate control. Yes, the physical, but also the environmental, the technological, the cosmic, the spiritual – on so many fronts we face huge giants and our only defense is God Himself. He holds all things together by the power of his word.
The question then is not, can we live more reliant on God, the question is will we allow ourselves, increasingly so, to be aware, to truly live, not in our own strength, but in the might and power of God.
To this end I also labor, striving according to His working which works in me mightily. — Colossians 1:29
See also LIE: I'm in control of my life.
See also LIE: I don't need God.
See also the Introduction, Lies attacking our relationship to God.